Today had to be one of the most random days everrrrrr.....
1. I get mysteriously taken off of the schedule of my job of three weeks
2. I'm proposed to by a random man at the G2 bus stop while waiting to go home after feeling 'fired'
3. I send an email to the regional sales manager and am hired again.

4. Receive an email from an admirer who saw my picture on Lenzism and said the following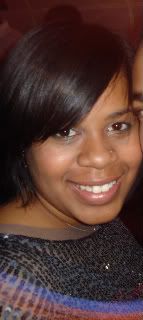 I just saw a picture of you on Lenzism.com and you are a
beautiful girl. Your eyes make you look like a bright, smart, and
respectful woman. I know you know this but let me just say 'a person's
eyes are a window to their soul.' Grace me with your beautiful
presence and let me know you a little bit better and like Columbus let
us sail on a journey of each other's minds and see what it leads to.
In each other's eyes that is where we find ourselves as the eyes never
lie.
5. Am honest with myself and decide I really didn't feel like working a retail job anyway [no matter how smashing the products] and quit the job.


They couldn't write days like this if they wanted to!


PS: 6. There's a knock at the door, it's my rapper exboyfriend who I haven't heard from in almost 6 months stopping by because he was 'in the neighborhood' and saw my light on and plans to call me tomorrow. Who invited him back? OMG. Lord, days like this....

now playing: poison- bell biv devoe